The hills around our lakes are a brilliant green, the vines are budding furiously, and the fish are jumping as we head into the spring and summer event season in Lake County. Looking for fun things to do when you visit Lake County? Here's a roundup of some of our favorite coming events in May and June.
Heron Days 2019, May 4 and 5
Lake County is known for our beautiful birds, and the Redbud Audubon Society would like to introduce you to some of our local favorites: herons, egrets, osprey, cormorants, and more. The Western and Clark's Grebes are particularly spectacular when they are courting, dancing in pairs across the surface of the lake. Saturday and Sunday May 4 and 5, boat tours of Clear Lake leave every half hour from Clear Lake campground between 8 and 11 a.m. Read more.
Lake County Wine Adventure, May 18 and 19
The 2019 Lake County Wine Adventure is a chance to explore our amazing local wineries. One or two-day passports give you entrée to wineries in our seven unique Lake Count AVAs. Lake County has some of the highest elevation vineyards planted in California, with most vineyards planted above 1,500 feet and some as high as 3,000 feet in elevation. This makes for concentrated, flavorful wines with complex flavors. And you'll find our winemakers are friendly, and passionate about sharing their wines with visitors. Read more.
2019 Annual Catfish Derby, May 17, 18, 19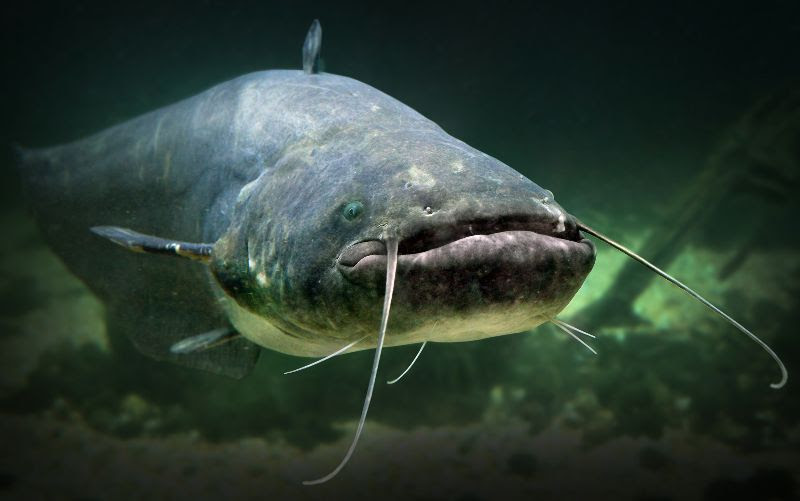 Held annually for over thirty years, the Clearlake Oaks–Glenhaven Catfish Derby is the largest catfish tournament west of the Mississippi. Each May hundreds of visitors and locals, adults and kids, take to the waters of Clear Lake for a chance to land the BIG ONE and win one of many prizes. This is a catch-and-release event. Important note: if fishing from a boat, your vessel MUST have a current quagga mussel inspection sticker to compete in this year's derby. Read more.
Wild West 2019
Looking for authentic old-fashioned family fun? Wild West 2019 in Upper Lake is an "Old West" style celebration of our strength and diversity in Lake County, with a pancake breakfast, street fair, beard and bonnet contest, strawberry ice cream social, lots of music, a water slide for the kids… and the infamous Black Flag Gang! Read more.
2019 Lakeport Twilight Criterium, June 29
This is a colorful bicycle event, with amateur and pro cyclists racing through the streets of Lakeport, but there's lots of (free) fun for the family centered around Museum Park, with music, a beer garden, and activities for the kids. Criterium racing is fast-paced, non-stop action from start to finish as cyclists race on a short loop course on closed city streets. Races are 30-90 minutes long, with riders completing a lap in approximately two minutes–so you can see the action throughout the race from anywhere on course. Read more.
Lake County Beer, Wine and Swine Baconfest
June 16
Craft beer, Lake County wines, Father's Day fun, lively music…  but it's really about the bacon, especially this year, the year of the pig! Some of the best chefs will create bacon magic for you in the heart of Kelseyville. Read more.
If you're planning a trip to Lake County this spring or summer, check out our comprehensive local event calendar for more fun things to do. We'll see you soon!