SF Chronicle's Small Towns to Visit This Summer- Kelseyville, CA
July 1, 2021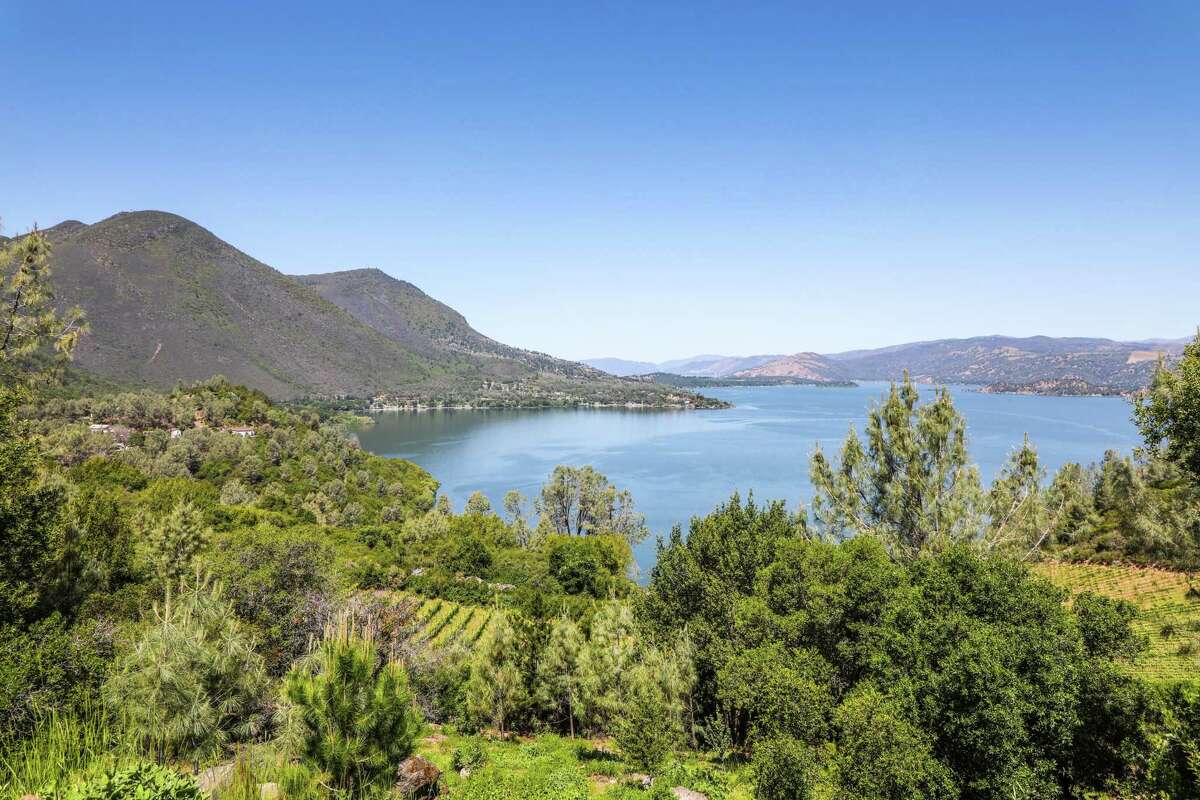 Kelseyville (population: 3,560)
If you're not familiar with the area around Clear Lake, it can be tough to approach it as a new visitor. Online information is pretty sparse, Airbnbs are few and far between, and the lake is known more as a bastion of bass fishing than anything else. Napa Valley is right next door, casting a shadow over its lesser known wine-making neighbors.
But the lack of hype is exactly why Clear Lake is worth a harder look. It's the state's largest freshwater lake, surrounded by verdant vineyards and overseen by the implausibly tall Mount Konocti, a 4,305-foot-high volcano right there on the western shore.
The area is a rural-resort blend, with lakeside lodges giving way to low-slung bungalow residences farther from shore. But there's a path between the two for those excited to hunt for the kinds of unique moments that only a small, rural town like Kelseyville can offer. This is a place for people who'd rather sink into mellow summer vibes than elbow for space in tasting rooms and hotels over the hill.
Cruise the lake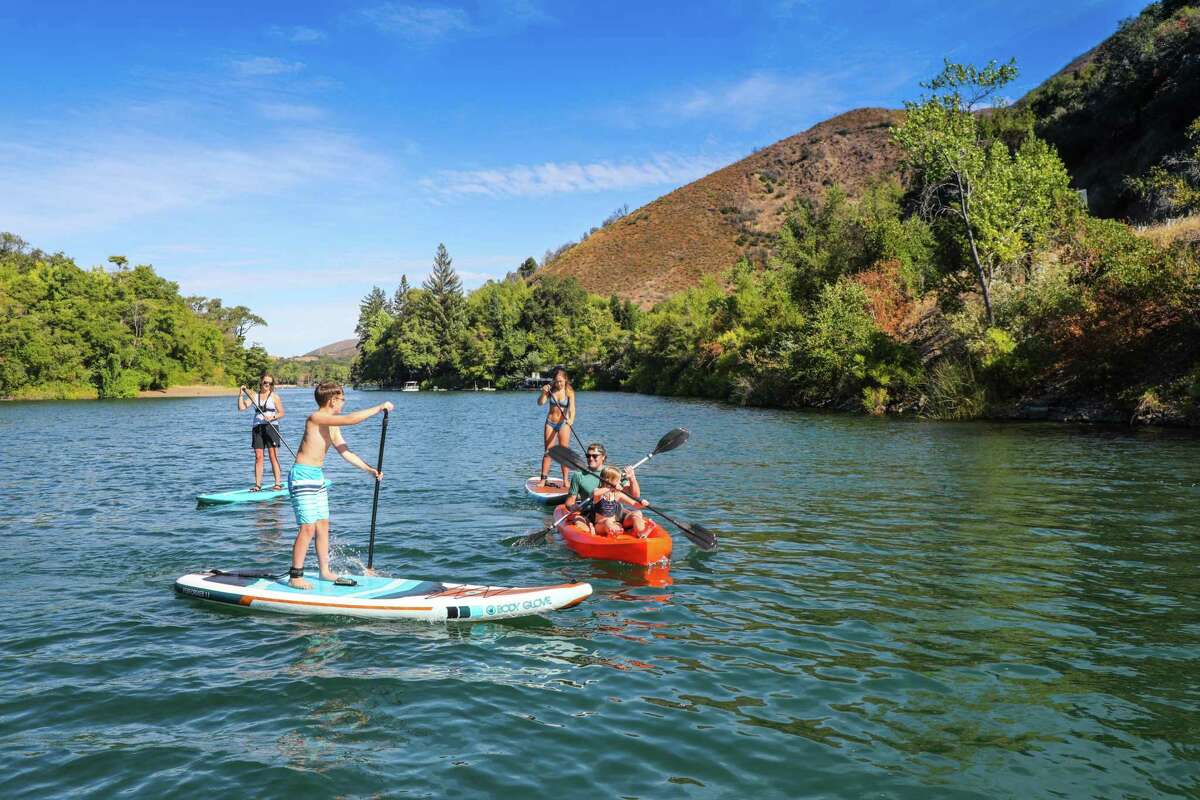 Let's get it out of the way: People don't come to Clear Lake for beaches. The lake serves as more of a playing field for boaters and water lovers of all stripes: Jet Skiers, fishers and kayakers, to name a few. Clear Lake State Park, in Kelseyville, is a wondrous marshy wetland with casual hiking trails that serves as a top attraction for birders scoping Great Blue Herons, American White Pelicans and Double-crested Cormorants.
To get a taste of the whole thing, rent a Jet Ski for a few hours at Disney's Boat Rentals on the western shore and tour the lake at your own pace. Head along the state park shoreline to spot waterbirds, then push into the lake's southern fingers for a look at hilltop vineyards and the steep, forested backside of Konocti.
Or just motor out into the center and rip as fast as you can until your arms ache.
Disney's Boat Rentals, Upper Lake, 707-263-0969, www.disneysboatrentals.com.
Taste the wine
The volcanic, mineral-rich red soils of Lake County give the region's wines a terroir unique from its better known cousin counties to the west.
The Red Hills AVA, which encompasses the area around Kelseyville, sits at the northern edge of the Mayacamas Mountains and includes several higher-elevation growing areas that produce quality Cabernet Sauvignon, Cabernet Franc, Syrah, Zinfandel and other varietals.
Before you go thinking the juice here can't compare to what Napa produces, consider that Lake County sends much of its fruit over the hill to top off Napa wineries' barrels. "The grapes don't know which county they're in," a Lake County winemaker recently told Chronicle wine critic Esther Mobley.
There are too many wineries to name here, but for a taste of the region's offerings, check out the local tasting rooms at Chacewater or, in the hills south of town, Laujor Estate.
Chacewater Winery & Olive Mill, 5625 Gaddy Lane, Kelseyville. 707-279-2995, www.chacewaterwine.com. Laujor Estate Winery, 8664 Seigler Springs Road, Kelseyville, 707-349-8236, www.laujorestate.com .
Hike the mountain
Apart from the lake, Mount Konocti is the region's defining landmark — visible from everywhere — and it rises just south of downtown Kelseyville. It's a chunky, tree-covered volcano with several peaks, the highest of which is Wright Peak at 4,300 feet.
The 3-mile summit trail (6 miles roundtrip) is a fire road flanked by old oaks and manzanita that winds gradually up the slope, eventually opening into magnificent panoramic views of the lake and valley below. The best vistas are at Wright, but the trail breaks off to the other peaks as well.
Go early in the morning (on the trail by 8 a.m.) or late in the afternoon to avoid the high summer heat, and bring plenty of water. There are bathrooms stationed along the trail as well as the occasional quiet bench at certain lookouts.
Afterward, head to Saw Shop Public House on Main Street for a mason jar cocktail with a juicy burger or rich pasta meal. The shrimp-and-grits croquets, with andouille sausage, are delicious.
Mount Konocti County Park, free entry, www.konoctitrails.com/trails/mt-konocti-county-park/wright-peak-summit-trail. Saw Shop Public House, 3825 Main St., 707-278-0129, www.sawshoppublichouse.com.
Detour: Blue Lakes
Just north of Clear Lake along Highway 20 is a trio of sinewy stillwater pocket pools called the Blue Lakes. You might drive right by without noticing them if you aren't looking. But they are the best place to while away a warm, lazy afternoon.
These are no-wake lakes — gas motors aren't allowed here — which appeals to folks who just want to chill. If you brought an inflatable raft or tube, here's where you launch. Or rent an electric party boat or stand-up paddle board at The Lodge at Blue Lakes and take in the canyon scenery. On a recent trip, I spotted an osprey chick poking its head out of a nest in a branch high above the water.
Stop by the historic Blue Wing Saloon on your way there or back to town for a refreshing salad, sweet BBQ sandwiches or a glass of Chardonnay in the saloon's garden-patio.
The Lodge at Blue Lakes, 5135 State Hwy 20, Upper Lake, 707-275-2181; www.thelodgeatbluelakes.com. Blue Wing Saloon, 9550 Main St., Upper Lake, 707-275-2233, www.tallmanhotel.com.
—Gregory Thomas
To read the full story visit www.sfchronicle.com